How to See AirDrop History? (Best Guide)
Are you looking for the best guide on how to see airdrop history on iPhone or iPad or Mac? If yes then you are at the right place. In this detailed article, I have provided the best possible details on airdrop history.
I regret to inform you that you cannot find your AirDrop history. Apple forbids users from accessing this information, regardless of the file type.
Recently, I AirDropped a file that I later realized I had destroyed. I was wrong when I assumed there would be a record of everything I had Airdropped to my iPhone. Below, I've examined this problem in-depth and offered various remedies relating to your query of whether can you see AirDrop history.
Can you see Airdrop History?
Apple does not keep a record of the data you Airdrop. They haven't given a justification for can you track AirDrop history, but I have faith that it will be changed in a subsequent iOS release.
In case you were wondering, Mac machines also don't display logs. However, the Downloads Folder receives all incoming files. Finding goods that have been AirDropped is now simple.
Follow down on how to check the Downloads folder is as follows and know all the basics relating to can you see AirDrop sent history precisely:
Firstly, activate the Finder's primary menu from your desktop.
Secondly, find Downloads in the menu bar.
After that, find the sent files on your device by scrolling through the list.
What happens to the Photographs you AirDrop?
Users have the choice of where their AirDrop files are saved when using a MacBook. Unfortunately, the file types determine where the AirDropped files are saved, hence it is not ideal for the iPhone.
It's simple to transfer iPhone data to Mac if you know where to discover AirDrop photos and files on your iPhone. For knowing much about how to see AirDrop history dive further into the blog.
iPhone Photos via AirDrop
The iPhone's pictures folder receives photos that are transferred via AirDrop and automatically store them there. When the transfer is complete, you may check the AirDropped photographs in your iPhone's photo library by tapping the Photos icon.
How can I Locate AirDropped Files on my iPhone?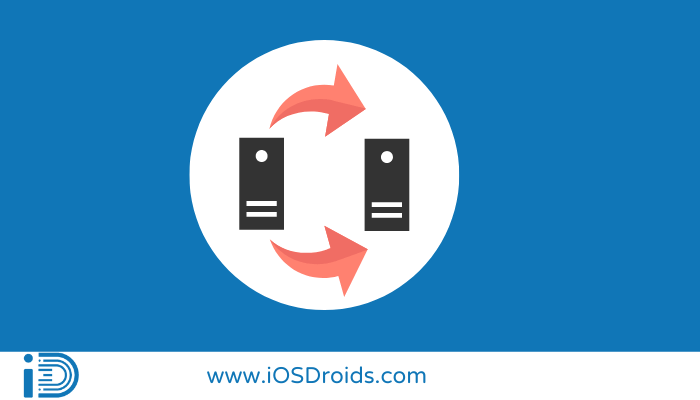 Contacts, eBooks, PDFs, papers, text, and other media can also be transferred using the AirDrop capability in addition to images. These files, like Airdropped images, will also be kept on Macs in the Download folder.
The location of files that are Airdropped, however, might differ for iPhone users. When files are AirDropped to an iPhone, a menu with various options to access and save the files will appear.
The app from which a file was transmitted is automatically saved when it is sent over iPhone AirDrop. You will be sent to the App Store to download if you don't already have the app, or you may try to open the files using another program and can see the AirDrop history on iPhone.
Quick Tips: Requirements for using the AirDrop Service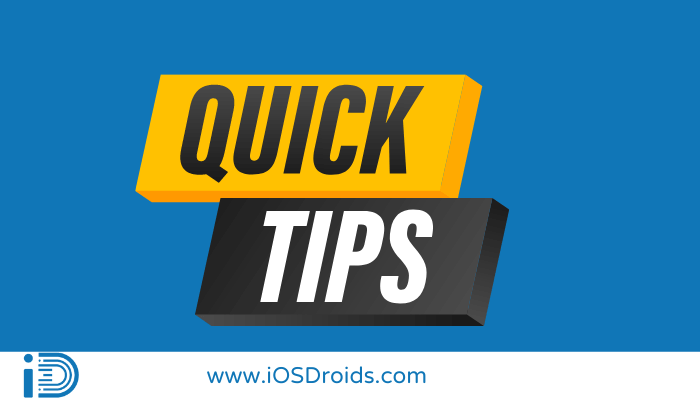 Before you may use AirDrop to transfer data between your devices, there are a few conditions that must be met. Among them are the following for helping you better in understanding can you see AirDrop history on your iphone easily:
Make sure your AirDrop configuration is set to "everyone" before anything else if you wish to share files with a device that is not signed with your Apple ID.
The contacts-only option is an alternative that you can use for your own Apple devices as well as anyone whose contact information you have saved on your phone.
When using the tools, the screens should be unlocked. When uploading files on a Mac, you must ensure that the computer doesn't enter sleep mode. Before sending, make sure the devices you are connecting to can receive AirDrops.
All versions of the iPhone, as well as Mac PCs and iPods, are all compatible with AirDrop. Before use, Bluetooth and WiFi must be activated. Also, you can keep in mind that you can eventually look forward to clearing the activity without any internet connection or cost.
WiFi only facilitates the development of a personal network that permits the quick transfer of enormous amounts of data. This makes it possible for one computer to communicate huge amounts of data quickly and helps you out in can you check AirDrop history on your iPhone.
Further, verify that the most recent software update has been applied to all of your devices. This suggests that the most recent version of the lost software is still operating on your iPhone or iPad.
Your phone's mobile hotspot should be disabled. It is not essential to use a hotspot to airdrop files. You may want to turn it off as a result and execute the process of can you check AirDrop history on iPhone?
Best AirDrop Alternative: iPhone File Transfer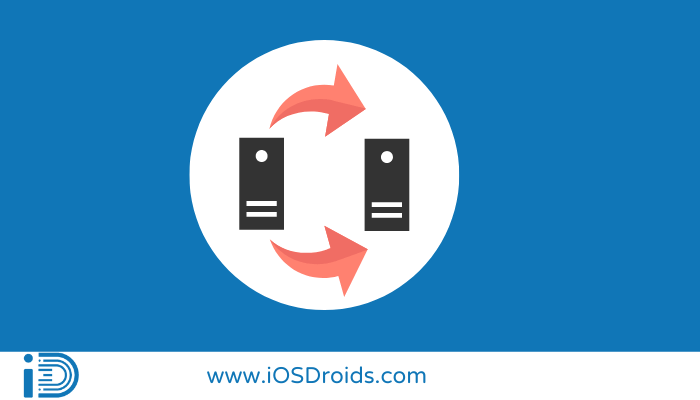 Although it is a useful function for transferring iPhone files between an iPhone and a Mac, AirDrop has certain drawbacks. For instance, when transferring huge files, the iPhone takes too long.
One file could only be transferred at a time. Additionally, if you send numerous photographs at once, AirDrop might not respond or might be interrupted. To get over those restrictions, iPhone users are advised to download the free iPhone transfer program FoneTool.
The greatest non-Bluetooth alternative to AirDrop is for transferring files between iPhones and iPads and know easily can you check AirDrop history on your iPhone:
In the first step, you are required to download the iPhone transfer utility to your iPhone, scan the QR code below or search for FoneTool in the App Store.
In the second step, align the two iPhones and turn on Wi-Fi. Launch FoneTool, then select "Connect Device." Select the iPhone you wish to transfer files to by tapping its name.
Now, on the source iPhone, go to the lower-left corner and tap File Transfer. Direct transfers of contacts, music, video, and images were possible.
Then, you are required to choose "Files" and press the plus symbol to explore the additional files you wish to move from your iPhone or iCloud Drive.
Finally, tap "Send" to send files from your iPhone after that.
The transmission of data from an iPhone will be finished quickly and you can easily fix your query on how to see your AirDrop history on your iPhone. Download the FoneTool program to your computer if you wish to transfer data from an iPhone to a PC. Additionally, it allows for iPhone backup to desktops.
Frequently Asked Questions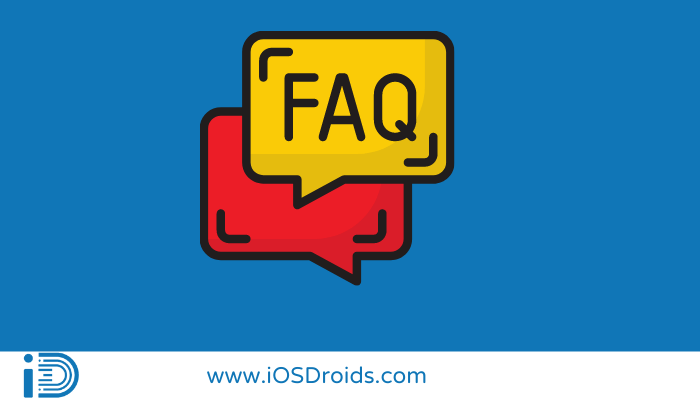 1. How can I modify the location of AirDrop files on a Mac?
Ans. On a Mac, you cannot modify the location where AirDrop files are sent. As a result of this, any specific file that you receive on your device will automatically be directed to the saved folder under the Downloads. 
2. How can I remove AirDrop files and photos from iOS devices?
Ans. Let's now examine how to remove images that have been AirDropped from your smartphone. This is occasionally seen as most of the asked questions by the users of smartphones. 
Firstly, you will be required to activate the Photos app.

In the next step, you are required to scroll and slide to the screen for clicking on the image you are wishing to remove from the dashboard.

After that, you need to Delete or Bin icons should be tapped.

Now, you are required to verify the adjustment

Finally, you all need to tab on the Recently Deleted Photos album where you can retrieve deleted photos if you ever need to find them.
3. How can I find out whether AirDrop transfers are accepted or rejected?
Ans. Knowing whether your file has been accepted or rejected has been made simple by Apple. When your AirDrop file is received, you will see a Sent message and a blue tick; if it is denied, you will see a red declined to notice.
While your file is awaiting acceptance, you will notice a Waiting button.
4. How can you tell if an AirDrop has been sent?
Ans. When someone AirDrops a file to you, a popup window will show up on your phone with a preview of the file and a request for your acceptance or rejection. To let you know who is attempting to access your device, the notice will provide the other user's device name and Apple ID.
5. How do I modify the iPhone's AirDrop name?
Ans. You could go to "Settings" > "General" > "About" > "Name" to modify the AirDrop name. The name you wish might then be typed after that. To accept the modification, tap "Done."
6. Why is AirDrop not functioning on my iPhone?
Ans. You should first check your iPhone if AirDrop isn't working on it. Further, for the execution of this, you will be required to have either iPhone 7 or any other later version. Also, you can easily switch to using iPad 4 or later and insert a 5th-generation iPod Touch into your desired AirDrop. 
After that, you may set your iPhone to be found in AirDrop to receive from anybody or just contacts by going to "Settings" > "General" > "AirDrop." To resolve this issue and upload iPhone photographs, music, movies, contacts, and files fast and easily for free, you could toggle WiFi and Bluetooth.
Related Posts:
Final Words
Regardless of whether you possess an iPhone, iPad, Mac computer, or iPod Touch, you won't locate logs of the Bluetooth files. On Mac computers, every AirDrop file that is emailed to you will be saved in the Downloads folder, making it simple to discover and know how to see AirDrop history on your iPhone.
On iOS devices, not all AirDrops will be in the Downloads folder; instead, they will be in the appropriate apps, depending on what you received. Music will be saved in the Music app, while photographs will go into the Photo app.
I hope you found my advice helpful. Any device you own, whether a Mac, iPhone, iPad, or iPod Touch, will benefit from the information covered here.