Here are the Best 5 Tracking Apps For iPhone(Free)
Are you looking for a good tracking app for your iPhone? If yes then you are at the right place. Here is the list of the Best 5 Tracking Apps for iPhone.
It could also be a good alternative if you frequently misplace your phone, which can be upsetting when you lose something as expensive as your iPhone, which contains everything you have on it, including images from years ago of your family.
It's difficult to deal with misplacing your iPhone, especially if it contains priceless items.
This is the post for you if you've been in this scenario before and want to make sure it doesn't happen again, or if you're prone to losing items and are concerned that you could at some point in the future. So, why wait for all about it. Check out the best racking apps for iPhone for free!
5 Best Tracking Apps for iPhone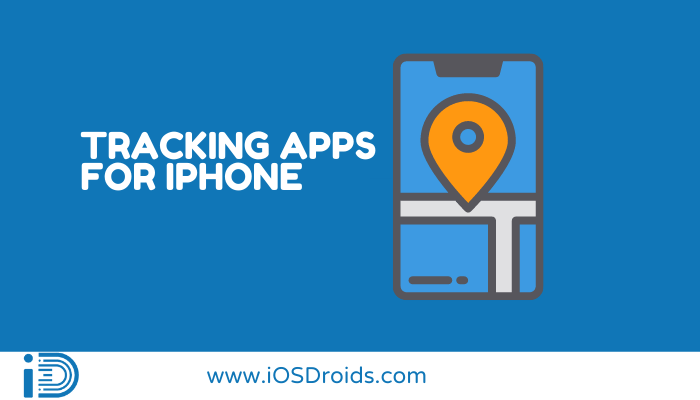 Let's take a look at the finest iPhone tracking applications on the market so you can keep your iPhone safe even if you believe you'll misplace it.
If you're seeking the best free location tracking app or how to track an iPhone, go no further than our list.
1. FamiSafe
Famisafe is an excellent iPhone tracker software if you want to take use of unique features that you won't find anywhere else. This tracking app has a great look and allows you to view a device's position as well as see its location history.
Aside from that, you can restrict when the phone is used and block particular web content from being accessed. This iPhone tracker software is effective and offers a variety of features that you will undoubtedly appreciate.
Suppose you're using this iPhone tracking app to keep tabs on your child's whereabouts and online activities. In that case, you can take advantage of features like limiting their screen time, tracking where they go when they leave the house and blocking certain applications based on what you want them to do.
2. Life360
Life360 is an iPhone tracker app that is quite effective in terms of tracking someone's iPhone. This is ideal for family members because it allows them to form a group and know where each other is at all times.
You can keep a watch on your partner, children, or even siblings this way. Perhaps, you will also find that the in-built messaging tool helps the users of the iOS to easily communicate with their family or friends circle at any point in time.
They even have an emergency SOS feature, so if you get into difficulties, you may send an emergency alert to the group.
3. Find My iPhone
If you're seeking the best tracking app for iPhone without permission on the market, Find My iPhone is without a doubt the one to go with. You may use this tracker to find your iPhone no matter where it is on the planet.
You may also use this tracker to erase any important data on your device at any time. Automatic content protocol via a PC or a second phone is one of Find My iPhone's functions in case your iPhone goes misplaced.
The "Play Sound" feature aids in the discovery of your iPhone. This feature comes in handy when you know your iPhone is around but can't seem to find it. This feature causes your iPhone to make the loudest noise it can while flashing lights on and off.
4. Glympse
You may share your location in real-time more effectively using the Glympse Location app. Send a location update to friends and family so they can follow your travel progress and show everyone where you are.
It is a tracking app for the iPhone that has been upgraded. Also with installation across several platforms. It is now more effective for tracking iPhones thanks to improved features.
The software is made so that when you share your location with another user, the shared location will be automatically deleted after a while. You will always be aware of where your pals are thanks to the app's auto-update feature. Simply, you can easily find and know where closed ones are and get in touch with them if required.
5. Geozilla
Another well-liked GPS monitoring program is Geozilla. Many of the characteristics listed elsewhere on this page are present in this one. For instance, after the Geozilla service is configured, you will be able to communicate your location with other network members in real-time.
You can set it up so that you are notified when they arrive or depart from a specific location, such as when they enter or depart from the house. That function is incredibly helpful for keeping track of the whereabouts of your loved ones.
The history of the place might also give you an understanding of where everyone has been. There is also stolen phone tracking if you misplace your phone.
The main focus of this software is safety and security; it will give you confidence that your family is secure and may even aid in recovering your phone if it is lost or stolen.
FAQs on Tracking Apps for iPhone
1. Is it possible to use a free iPhone tracking app?
Ans. Yes, there are many applications out there that provide some of their services for free but bear in mind that if you use their free version, you will be using the basic version, which means that if you want to use additional features at any time, you will need to sign up for a paid subscription.
2. How can I find out someone's position on an iPhone for free without them knowing?
Ans. Precisely, it is seen that the iCloud is an application that will allow you to easily keep an eye on someone else phone in a short time.
Also, it enables to find a device to locate a map, lock up the screen, play a sound in the background, and delete all the data stored on it. This is all possible without opening the full browser, and toggling over only in the small view of the screen.
3. Is my iPhone being spied on by someone?
Ans. You need to be aware that if your iPhone is backing up continuously everything to your iCloud account login, then you need to know that any person can easily access your iCloud account using any web browser and watch out for all you do around.
If you are aware that someone else has your Apple ID username and password, there are a few precautions you should take.
Related Posts:
Final Words
Using an iPhone tracking software to make your life a little bit easier has a lot of worth, whether you want to make sure that your family members are secure at all times or you just want to keep an eye on your iPhone in case it is stolen or lost at any point.
If you lose your iPhone, the last thing you want to do is lose all of your priceless images and irreplaceable memories, so download an iPhone tracking software and have perfect peace of mind in case you leave it anywhere.