How to Scan Documents on iPhone?(2 Methods)
Have you ever had to email a document to someone but weren't close to a scanner? But, wait, you can easily scan any document using your iPhone. Even handwritten notes can be scanned and converted to digital text. Here's how to scan a document on iPhone or a handwritten message.
Also, the ability to save the scanned document in PDF format and the simple addition of a signature to your saved document is additional bonus tips I've included in this blog.
What are you still holding out for? Go right along to the subject and go into it in depth for how to scan documents on iPhone easily and quickly.
How to Scan Documents on iPhone?(2 Methods)
Let's examine the most effective ways to scan documents on an iPhone and save them as PDFs.
Method 1: iPhone document scanning using Files App 
Your iPhone's Files app is far more capable than you may realize. You can pretty much do anything with it, from scanning papers to linking your Google Drive account. Let's look at how to use the Files app on the iPhone to scan documents.
In the first step, get your iPhone's Files app open.

In the next step, navigate to the folder where you want to create a document by scanning something.

After that, on the Files app, long press a white space.

Now, the Scan Document is tapped.

Then, you need to place the document you wish to scan in the iPhone's camera now.
Then, press the button for capture.
After that, you need to choose "Keep Scan" to continue scanning after cropping the page.
Finally, when you are finished scanning the papers, repeat the process and select "Save."
As a result of this, the scanned document will be saved on your iPhone in the same folder with the name "Scanned Document.pdf." The same can then be sent to anyone via email or WhatsApp.
Method 2: Scan documents on iPhone using the Notes App
The Files app lets you scan documents and take individual page snapshots. Nevertheless, you are unable to edit the scanned document by adding text, illustrations, or other components.
You can also use the Notes app for this. Scanned document pages can be added to a note together with text and drawings, and the note can then be saved as a PDF. So, come quickly scroll down to the next method on how to scan docs on iPhone and get into the easy steps: 
In the first step, you need to Create a new note by opening the Notes app on your iPhone.

Now, at the bottom of the screen, tap the Camera icon.

After that, choose Documents to Scan.

Then, by pressing the capture button, scan the documents.

When done, press Save.

Now, as a result, the scanned page is now visible on the note.

Then, make the appropriate adjustments and press the top three-dot button.

After that, click on "Send a Copy."

Then, the Sharing sheet will appear; select "Save to Files."

Now, in the next step, the note is saved in the Files app.

Finally, the saved PDF file is then accessible through the Files app on your iPhone.
Now, let's jump to two additional tips and learn some new and exciting tricks relating to the scanning of a specific document on your iPhone.
Bonus Tip 1: How to create a PDF out of your Notes App
It can be helpful to have your scanned documents in Notes, but it isn't always as portable as you might need. So let's create a PDF out of it. To understand the easy and quick step, quickly run down the instructions:
Firstly, you need to tap the scanned document while the note is open to get an expanded view of it. Here, all the pages you scanned ought to be accessible via scrolling.

In the next step, click the Share button located at the top right of the screen.

Now, on the sharing sheet, locate and hit the Generate PDF button towards the bottom.

Then, a preview of your Document will appear. If you like, you may utilize the Markup button in the top right corner to add drawings to the PDF before you save it. It will usually look like a pen tip.

After that, you need to click Done in the top left corner. The choices to Save File To…, Delete PDF, or Cancel will be provided to you. Choose Save File To…

Now, as selecting the Save File option, a list of destinations, including iCloud folders and folders on your phone, will then be shown where you can save your PDF.

At last, you need to choose a place, then select Add in the upper right.
Bonus Tip 2: The best way to Sign a Document on an iPhone
In this additional tip, you ought to be knowing the best way to sign a document saved on your iPhone easily. To do so, quickly run down to the instructions given below:
In the first step, you will see the share icon located in the top-right corner of your screen.

Now, tap it to add a signature to your scanned document.

Then, pick Markup by scrolling up.

Then, select Signature by tapping the + sign in the bottom right corner.

Next, choose your signature for the document or add one yourself.

Finally, once you've added a signature, you may drag it to any location on your page and adjust its size using its corners.
That's it for now for knowing how to scan docs on iPhone or how do you scan a document on iPhone. To know more about the upcoming new content on iPhone, iPad, and Mac, keep scrolling the page and remain tuned to it. 
Frequently Asked Questions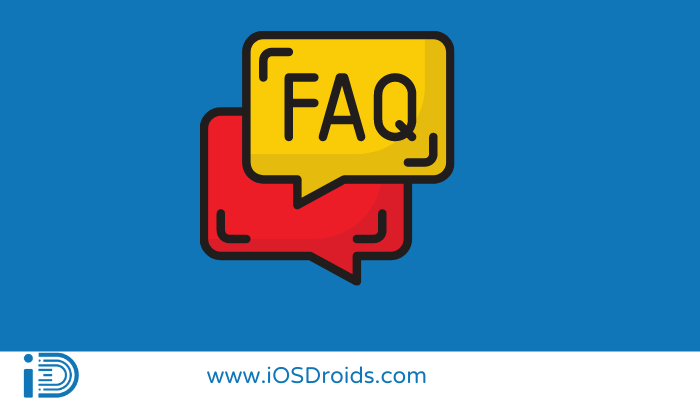 1. Does iPhone Notes PDF scan?
Ans. You can quickly scan a document using Notes on iOS and save it as a PDF. You occasionally need to convert a paper document into a digital file.
2. Does the iPhone scan each image?
Ans. You can choose not to use the new function by turning off iCloud storage for your photo collection because Apple only scans photos that have been uploaded to iCloud. In order to disable iCloud Pictures, do the following: Open Settings on your iPhone or iPad. Down the page, select Pictures.
3. Can I scan multiple documents at once?
Ans. With some flatbed scanners and an Automatic Document Feeder, you can scan several pages.
Related Posts:
Final Words
This manual contains all the information you require to know how to scan document iPhone into digital ones in order to simplify your life. So, finally, without any difficulty, store and share them immediately from your iPhone.
Lastly, as a result of knowing how to scan document from iPhone, you'll be well on your way to digital life decluttering once you've mastered this easy technique.